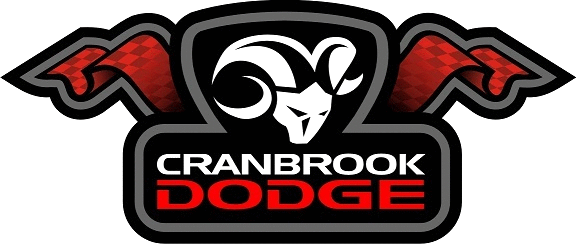 ---
Product Advisor
WE NEED YOU!
Bring us your enthusiasm, your energy, and your commitment!
Cranbrook Dodge offers:
Competitive salary;
Hands on training;
The opportunity to be part of one of the largest domestic dealerships in the Kootenays.
No experience is necessary, as ongoing training will be provided.  We are looking for someone who is driven to succeed, friendly, energetic, enjoys talking to people, and understands the importance of relationship building.
If this is you, e-mail your resume to steve@cranbrookdodge.com.
---
Automotive Service Technician

Cranbrook Dodge is your Chrysler, Jeep, Dodge & Ram Five Star Automotive Dealership,  with 13 bays providing all services for our clientelle, including a full detail shop.  We provide a busy, rewarding, and secure work environment with a great pay plan to match.
Qualifications:
We currently have a opening for a journeyman Technician and a 3rd or 4th year apprentice;
Chrysler, Jeep, Dodge & Ram experience & training preferred but not required;
Ability to work in a flat rate shop with high efficiency and attention to detail;
Valid Driver's License;
Provincial Inspection License an asset.
Compensation:
Competitive flat rate,  based on specialty training;
Training to become a Chrysler certified technician provided;
Comprehensive health benefits including, medical, dental, prescription, disability and life.
---
Being recognized as Canada's Fastest Growing Automaker, Cranbrook Dodge is always on the search for employees that are team oriented, self motivated, friendly and enjoy working in a fun & rewarding enviroment.

A career at Cranbrook Dodge is a great chance to work for one of the busiest and best dealerships in the Kootenays.  We are committed to providing a challenging and very rewarding work opportunity.

At Cranbrook Dodge, it is our belief that our employees are our greatest asset.  If you are interested in a career at Cranbrook Dodge, we invite you to submit a resume online or in person at the dealership.  Having previous work experience in one of our department is an asset however, Cranbrook Dodge is willing to teach and train individuals who are interested in learning.

Thank you for your interest and we look forward to hearing from you soon.

E-mail your resume to: Cranbrook Dodge:  Cranbrook Dodge