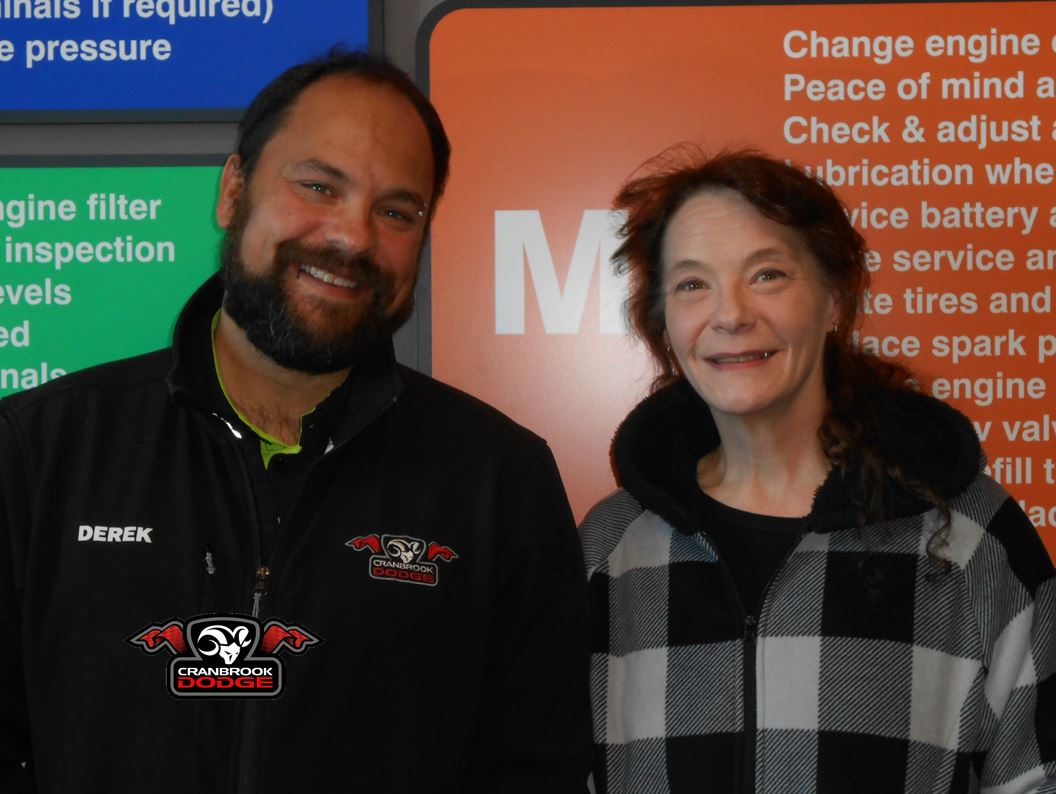 "My name is Lisa Lacey.  I live in Cranbrook, BC, where I grew up and where I raised my own family.  For me, living in the Kootenay's is about more than the beautiful mountains, it is about family.  I came to Cranbrook Dodge because I needed a safe and dependable vehicle for when I'm driving with my two grandchildren.  Derek was my salesperson and he immediately made the whole process of buying a vehicle easy.  I have a son with the same name and if felt like fate to work with him.  I love my Jeep Compass - it is beautiful, drives smoothly, and is safe and dependable.  Every time I come into Cranbrook Dodge, I get a warm welcome and I get treated like family."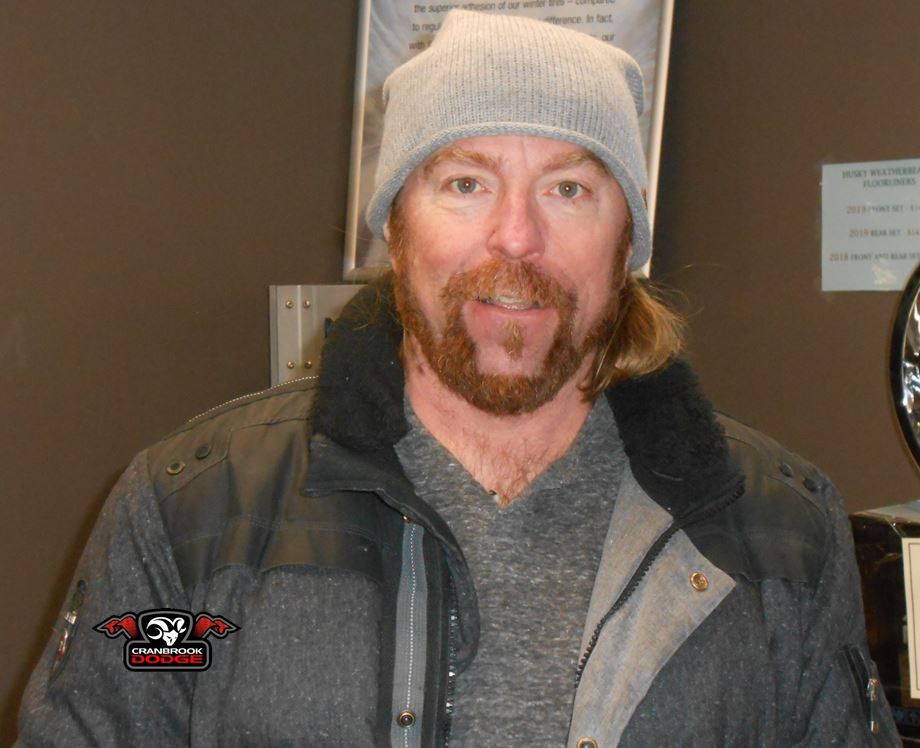 The Kimberley Kritters Jeep Wrangler Unlimited is a familiar sight around Kimberley, along with it's owner, Brian Sondergaard.  Brian and Erin Thompson have lived in Kimberley for two and a half years, opening Kimberley Kritters Pet Boutique in August 2017.  Brian also recently started a new business, Total Recall Digital Scanning, helping his clients safeguard their irreplaceable memories.
This is Brian's second Jeep.  He calls Jeep "simply the best" and likes the freedom of driving a Jeep, as well as it's uniqueness and  being able to take off the top.