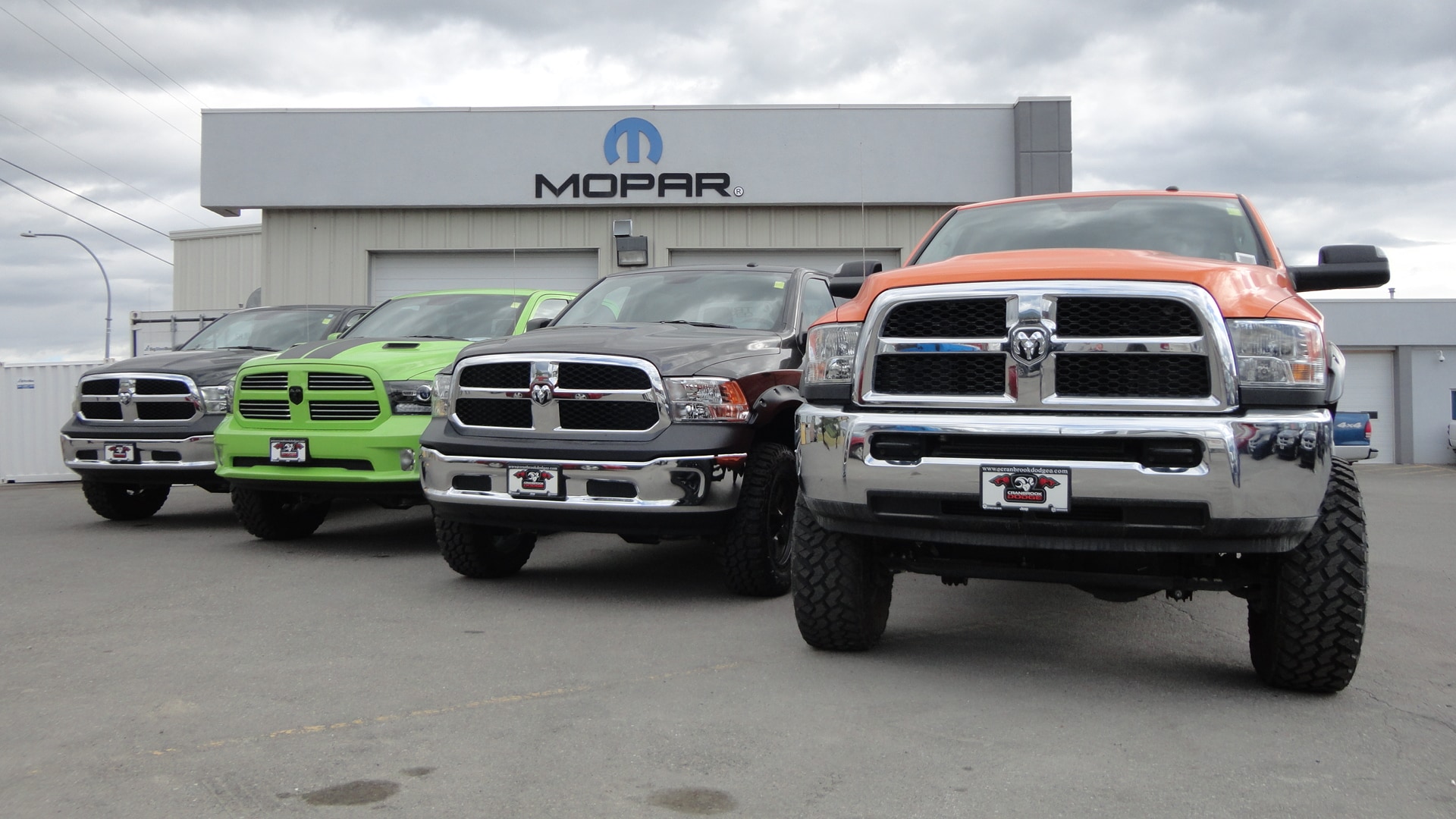 Make your Ram truck even more legendary with a lift kit!  Our kits range from two to six inches, increasing your ground clearance while adding  aggressive off-road style to your truck. 
Five Reasons To Lift Your Truck:

Towing - A lifted truck can be beneficial in towing due to providing larger margins of safety in both height and weight/load balance.  This does not include extremely lifted trucks, as their balance may be compromised when towing large loads.

Regular Day to Day Driving - A lifted truck allows you to use larger, more robust tires that can better handle and absorb irregularities on the road. This means potholes or other damage to the asphalt will be less noticeable, providing you with a smoother riding experience.

Greater Perspective - When you're higher up, you have a better view of the road and your surroundings. This means you can more clearly see and prevent accidents and collisions, plus you'll never have annoying headlights shining into your rear-view mirror.

Tougher Look - The raised body and big tires that come with a lifted truck provide a tougher look.  Like having a limited edition truck, a lifted truck stands out from the other trucks on the road.

Off-Roading - One of the largest draws to a lifted truck is the increased off-roadcapabilities. You'll be able to maneuver around obstacles more easily and go places that other trucks wouldn't dream of going. You'll even be able to go through shallow lakes or ponds, giving you the ultimate scouting advantage.
Call our part experts at 1 (888) 697-1384 for more information or to request a quote for your truck! 

Do you need a truck to lift?  Check out our selection of Ram trucks!