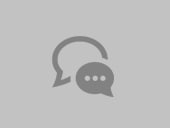 I want to give Cranbrook Dodge a huge shout out. From my first conversation with Patrick, I felt like I was in good hands. The engine light had just come on randomly. Having just driven from Coleman AB, to Fernie and on to Cranbrook to drop my daughter off in Marysville. I was concerned that my day trip was going downhill to an overnight. The garage had my Jeep Compass diagnosed quickly while we waited in the comfortable lounge space. I was pleasantly updated that the codes were not bad, some wires tightened, and some software updated, and we were on our way. Since my Jeep is still under warranty, there were no charges. I am SO SO happy that there are people and companies who are first about customer contact. As a service provider myself, I was pleasantly impressed by the friendly, confidence, and direct willingness to help me in my situation. I would highly recommend Patrick and his team in the shop, and want to express my extreme gratitude for making my day better. 5 star service!!

Best regards,

Alison C.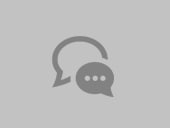 We had been vehicle shopping since fall and just were not finding what we were looking for. We were never pressured when we cam in and that's what keeps bringing us back. Stacey is amazing as always, and it never feels like a sales transaction, but rather reconnecting with a friend. We finally found our "Unicorn vehicle" in the Jeep Gladiator, which allows for a convertible experience while still being a truck that can handle our off-road lifestyle and the power wheelchair in the bed of the truck. Couldn't be happier with the service, but also with the effort Dodge went through to mount the wheelchair lift in the back the day after purchase. You guys are amazing and made this family very, very happy! Keep up the great work.<3
Kyla K.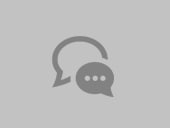 I recently purchased a truck from Dodge and was happy with how smooth everything went, even during this pandemic. The people at Dodge were very friendly and answered all of my questions.
Amber M.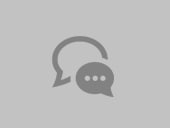 I recently purchased a 2020 Grand Cherokee from Cranbrook Dodge. I had previously purchased a vehicle at this store. This time, as before, the entire experience was remarkable. I had several specific requests regarding the exterior colour and finish, interior including panoramic roof and sound system, wheels, and accessories. As I do not live in Cranbrook, I was offered several choices and options by email and through telephone discussions. They found exactly what I had requested at the price I was willing to pay and I had my new vehicle delivered directly to my door. Seamless, professional, perfect.

Robert C.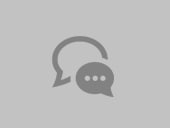 Stacey was fantastic. I hate shopping for a new vehicle, but she made everything super easy and I love my new Jeep! She definitely went the extra mile, even arranging for my car to be picked up from out of town. I would not hesitate to recommend this dealership to my friends and family. Thank you so much!
Rebecca P.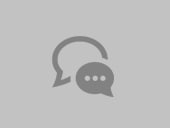 Steve, Pat, and the entire Cranbrook Team continue to shine after the sale and after a few factory setbacks.  This dealer continues to shine apart from the rest after the sale is made.  Being out of province, we are extremely pleased with the support and service.  Thanks Steve and Pat.
Ryan, Caitlyn, & Oliver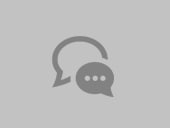 Derek, Steve and Cody worked the extra mile to find the exact truck for the perfect price, in comparison to four other dealers.  They were very timely, extremely competitive, and were awesome to deal with from start to finish.  Being from Alberta, we had to go to Cranbrook Dodge to get the best all around package.  I would highly recommend this team to anyone looking for the best deal/service.  Thanks Cranbrook Team!
Ryan and Caitlyn
Derek made buying my first Jeep a breeze.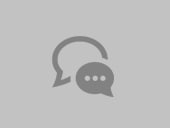 His knowledge and understanding of off-roading and my other hobbies enabled him to give me great advice on vehicle selection.  It was so nice being treated in such a friendly, respectful manner.  As a woman, I normally dread going to a dealership.  I highly recommend Derek and Cranbrook Dodge.  They beat out the lower mainland dealerships on service, price, and finance rates.  It was well worth the cheap flight from Surrey.
Mary A.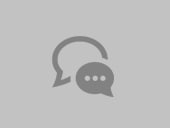 Thank you Derek for my Jeep Grand Cherokee!  You were great to deal with and made everything go smoothly.  I would definitely recommend Derek to anyone looking to buy.  :)
Nichole F.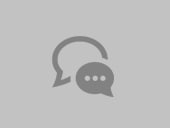 Thank you Derek at Cranbrook Dodge for helping me buy my Compass!!  So extremely helpful and trustworthy, I felt comfortable and relaxed and so happy with my experience today!!  Thank you Derek and team at Cranbrook Dodge!
Jennifer T.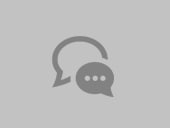 Thanks to Joe and the staff at Dodge for making new vehicle shopping a breeze!  We are loving our new Jeep Cherokee and wouldn't hesitate to visit Dodge again when looking for vehicles in the future.
Jodi N.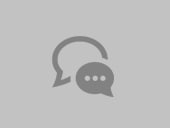 Wow!  A huge thank you to Derek and staff at Cranbrook Dodge.   I have dealt with other dealerships in town, but none deliver the service that I have received here.  I felt comfortable and was keCalibript informed the whole time.  Thanks again. 😁
Mandy R.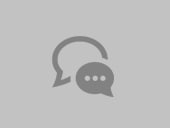 I started out from Vancouver Island on a trip across Canada in my new-to-me Pleasure Way in mid July.  By the time I got to Nelson, I noticed the 'check engine' light on.  I made a bee line to the Dodge dealer in Nelson, only to be told that they don't work with Sprinters.  They were willing to call Cranbrook Dodge me and Cory booked me in for the following Monday morning.  Cranbrook Dodge was willing to accommodate a change in arrival plans and had the van diagnosed and on its way within an hour and a half of my arrival!  Cory even helped me figure out why I couldn't get my inverter to work.  The went the extra mile for me and I am very appreciative of their knowledgeable staff and willingness to help.  Very much appreciated!
Alison E.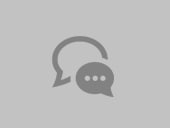 On or about December 8th, 2016, we had our 2013 Dodge Journey R/T in for a power steering recall.  I mentioned to Pat that we were still experiencing constant power drain issues in the car.  Pat could see from our service history that there had been attempts to rectify the power drain problems that were unsuccessful. Pat stated that he was going to do some "digging" and get back to us.  The following week, I received a call from Pat saying that he might have a solution and booked us in the following Saturday.  The R/F modulator (I think) was changed out at no cost to us.  It is now towards the end of January and the power drain seems to be corrected; the car starts all the time, even though it has been very cold.  The V/R and phone also both work again!  Nice!  We would like you to pass on to Pat in service our congratulations on possessing amazing knowledge and customer service skills.  The car was off warranty and it was unexpected to have the parts and work covered.  Again, please pass my appreciation on to Pat for going above what might have been necessary and making a very satisfied customer.  Much appreciated, Pat!

Sincerely,

Robert and Carol C.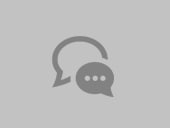 I had my truck is for some repairs, ended up is leaving my truck again as it had to be towed back.  Got my truck back last night and it was nice to have my own wheels again.  Thanks to Cory and the service team that made me sure I got back home.  I would take my vehicle back again, really appreciate the the extra effort!

Tim M.