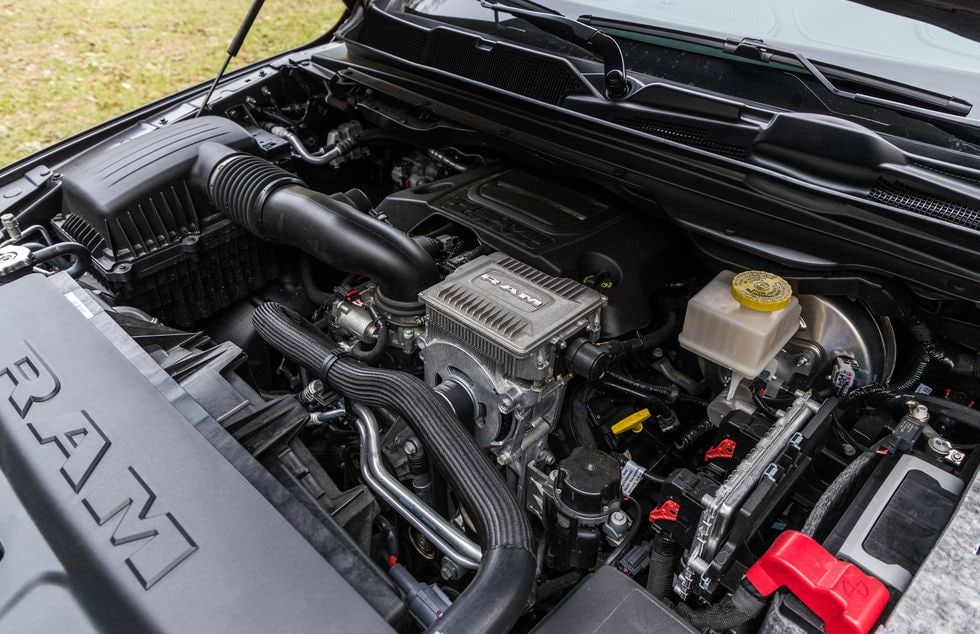 eTorque is a mild hybrid system that works with a 48 volt battery pack to enable quick and seamless start/stop function, short duration torque, and brake energy regeneration. The result is better fuel economy and more payload and towing capacity. The system adds 90 lb-ft of launch torque to the 3.6L Pentastar V6 and 130 lb-ft to the 5.7L Hemi V8.

How does it work?

The eTorque system is installed in place of an alternator. It sits on the engine and uses a belt-driven motor generator in combination with a 48-volt lithium-ion Nickel Manganese Cobalt (NMC)-Graphite battery pack to create short-duration torque. Regenerative braking technology charges the battery.
The eTorque system is available on the Ram 1500 truck, the Jeep Wrangler, and the Jeep Wrangler Unlimited.

Learn more about the innovative eTorque system by calling us at 1 (888) 259-7039, contacting us online, or visiting us at 1725 Cranbrook Street North, Cranbrook, BC.